Delaware County Chamber of Commerce selects CCDC for 2021 Community Impact Award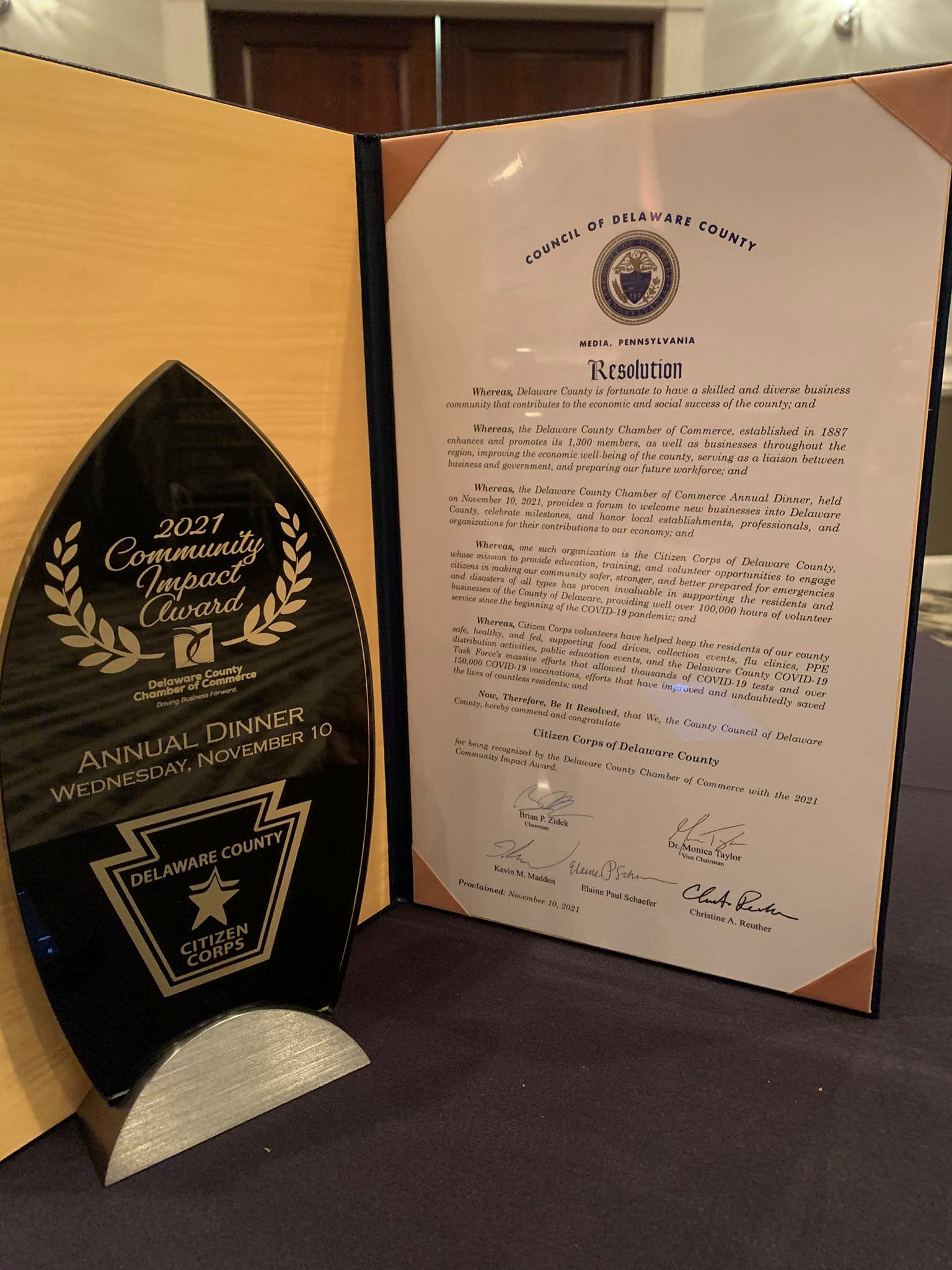 The Delaware County Chamber of Commerce has chosen the Citizen Corp of Delaware County to receive the 2021 Community Impact Award. Since the beginning of the pandemic volunteers have given well over 100,000 hours of their own time to help keep the residents of our county safe. Through your efforts lives have been saved. Volunteers participated in many different types of missions including the EOC at Glen Mills Schools, our nationally recognized First Responder Refuge, organizing large volunteer recruitment centers, Alternate Care Site planning, Food collections, Pantry Staffing for both people and pets, PPE organization and distribution, COVID-19 testing, flu clinics, public education events, Call Center staffing, and COVID-19 immunization efforts.
You should be extremely proud of this recognition for all your contributions of time and energy for the good of Delaware County residents! You have done amazing work and have had an outsized impact on the lives of your neighbors. This award is well earned.
Thank you!
Congratulations!